Welcome to the
care-driven marketplace.
Discover the platform that empowers specialty pharmacies and payers.
Start a conversation
Getting a specialty medication from provider to
patient should be a simple process. Right now, it's not.
That's where

Free Market Health

comes in.
The solution
Free Market Health's specialty pharmacy referral and reimbursement solution directly addresses the inherent challenges of efficiently getting the right medications to patients in the least amount of time.
The platform
Our cloud-based healthcare technology platform complements and augments existing processes to facilitate the best match of referral and pharmacy.
The better choice
It enables real-time knowledge gathering and decision-making, widens access and enhances accountability. In short, Free Market Health allows you to balance the costs of care with the value that care provides.

Dynamic
A dynamic marketplace with
real-time best pricing


Automatic
Systematic referral stratification and routing to help match patients with the right level of care


Transparent
A streamlined approach to administering value-based care that ensures accountability
Tools that let you manage specialty medication spend, speed fulfillment and monitor performance, all in real time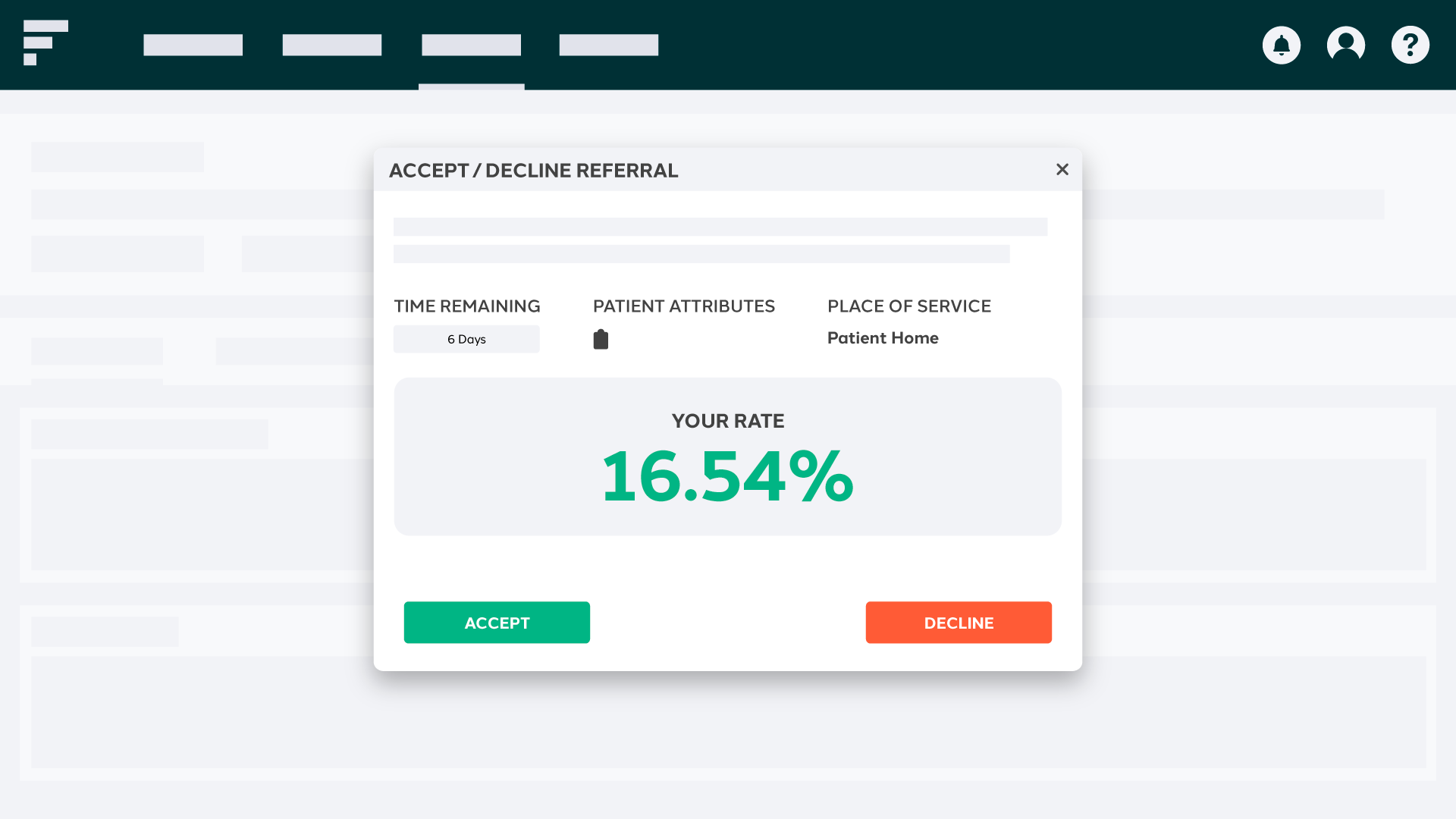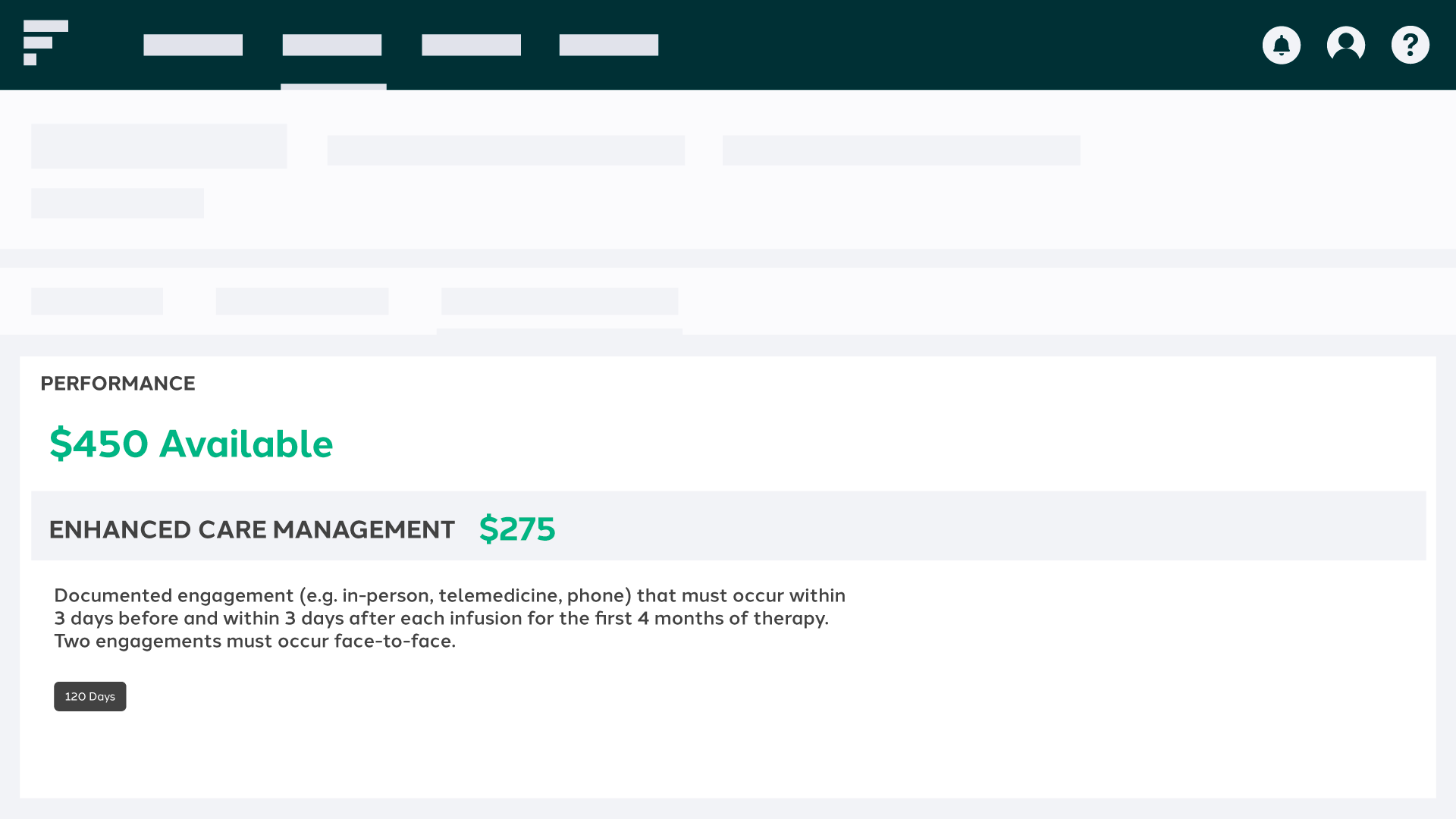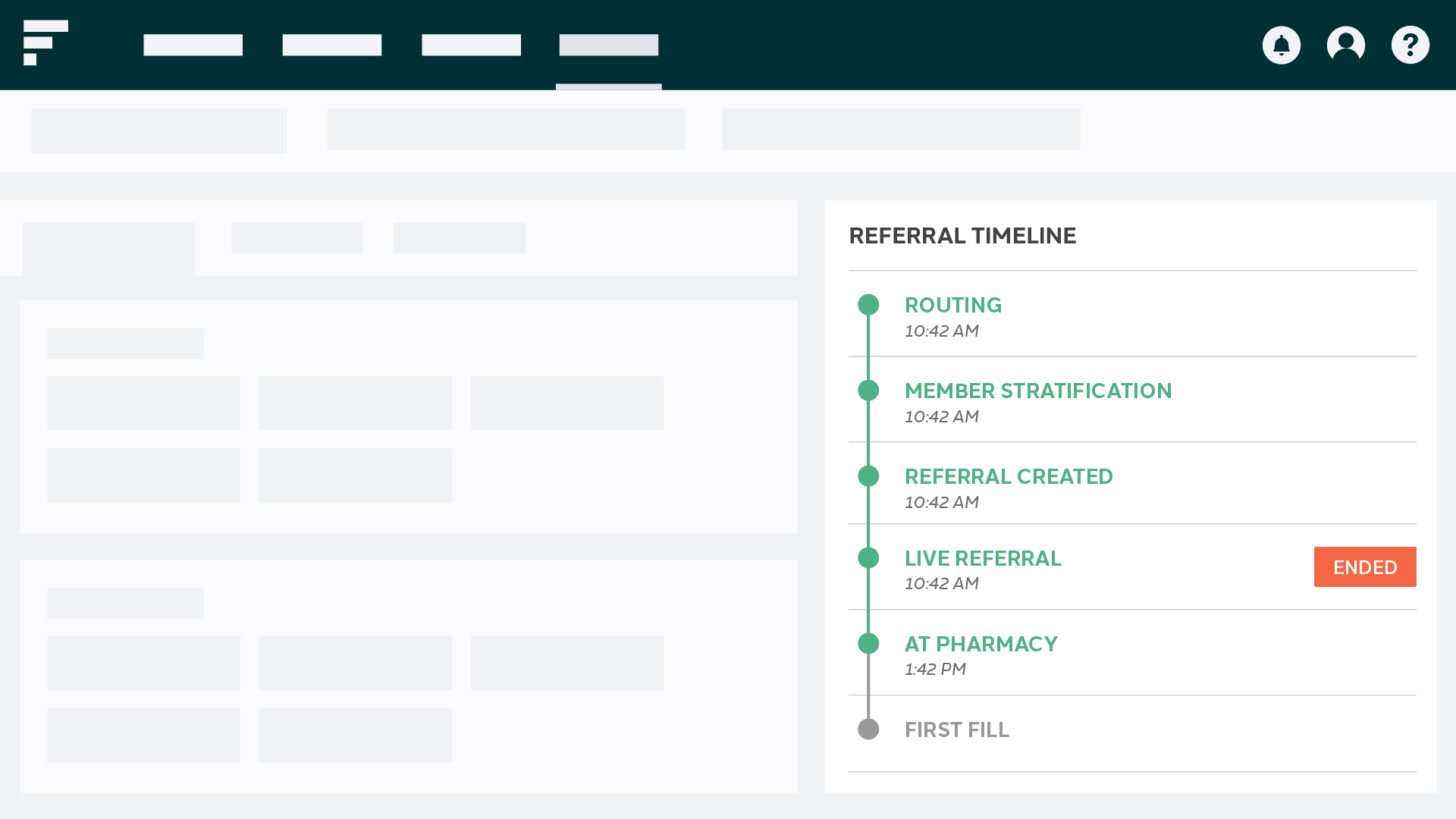 Better referral rates
Replace static, locked-in terms with dynamic, patient-level rates and real-time best pricing
Value-based care
Create a dynamic, value-based reimbursement framework for each patient, with care incentives and accountability built in
Real-time progress tracker
Get a crystal-clear, real-time view into specialty medication referrals, so you can easily track progress every step of the way

Gain the visibility to see referrals that you couldn't access before
Gain control of the types of referrals you choose to pursue
Gain back time and money spent on misdirected referrals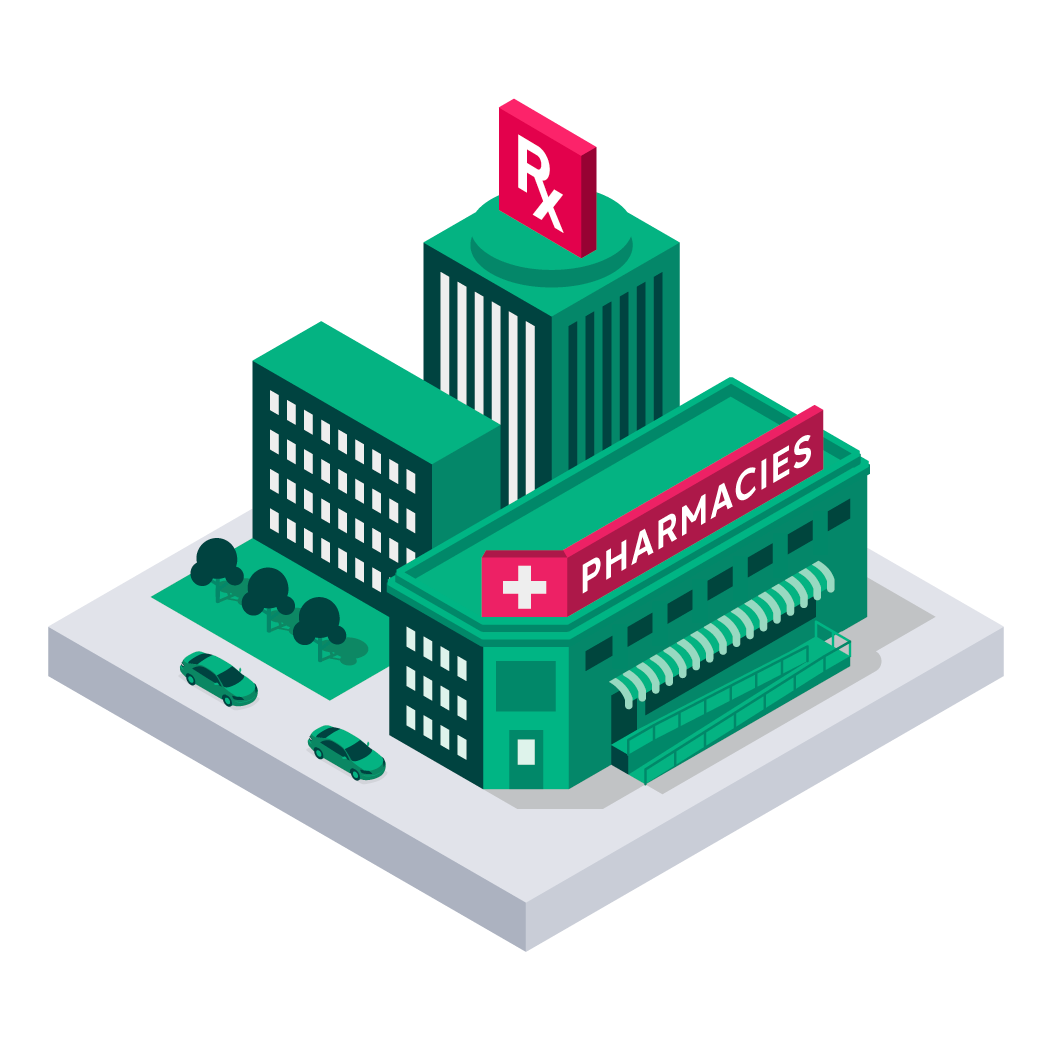 Fair Access
Fair access to payer-authorized referrals


Better Opportunities
An intuitive platform that enables easy access to referrals aligned with your care and business model


Value-based Incentives
Opportunities for value-based incentives
User-friendly tools that put the most important
information and actions at your fingertips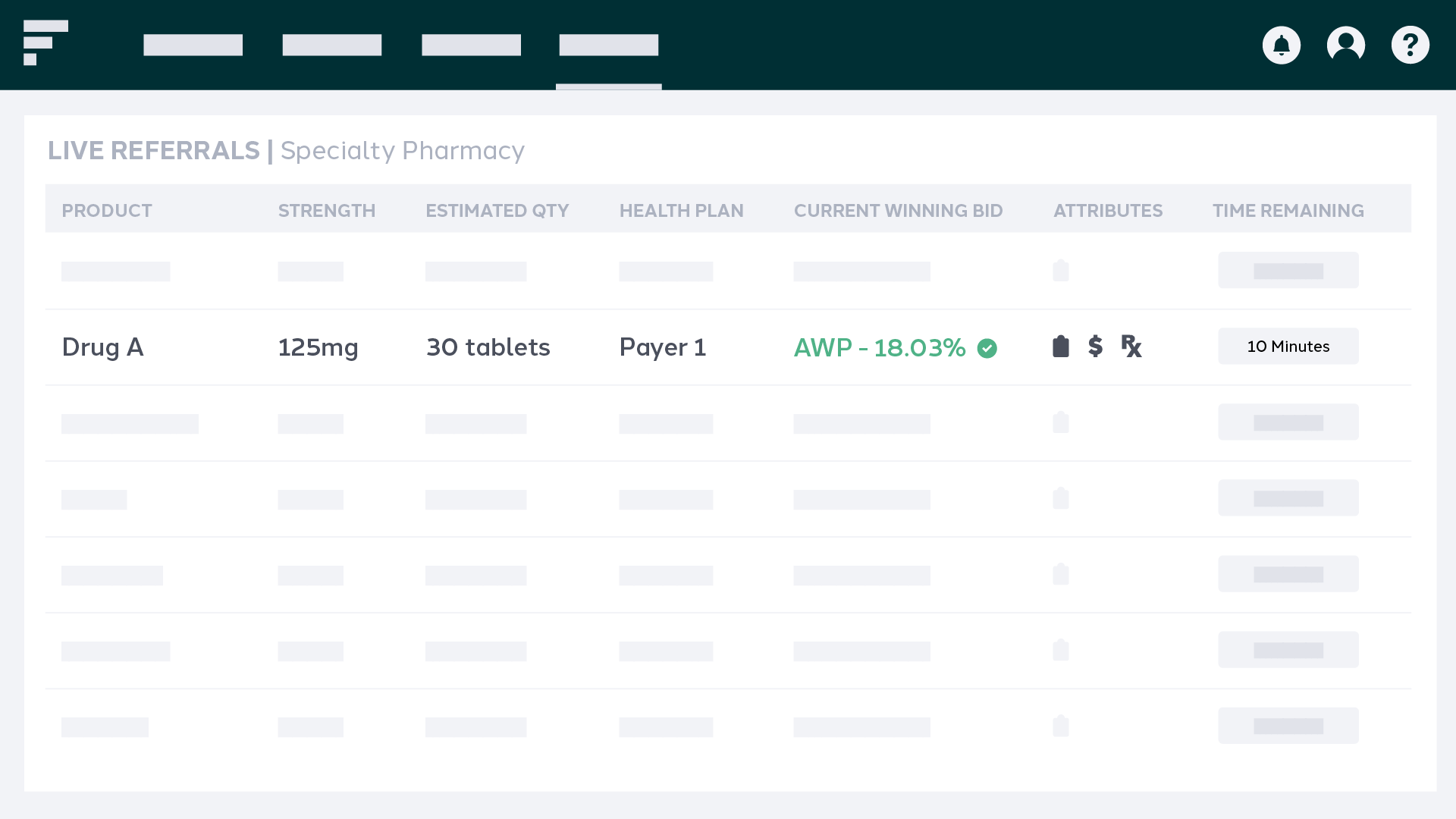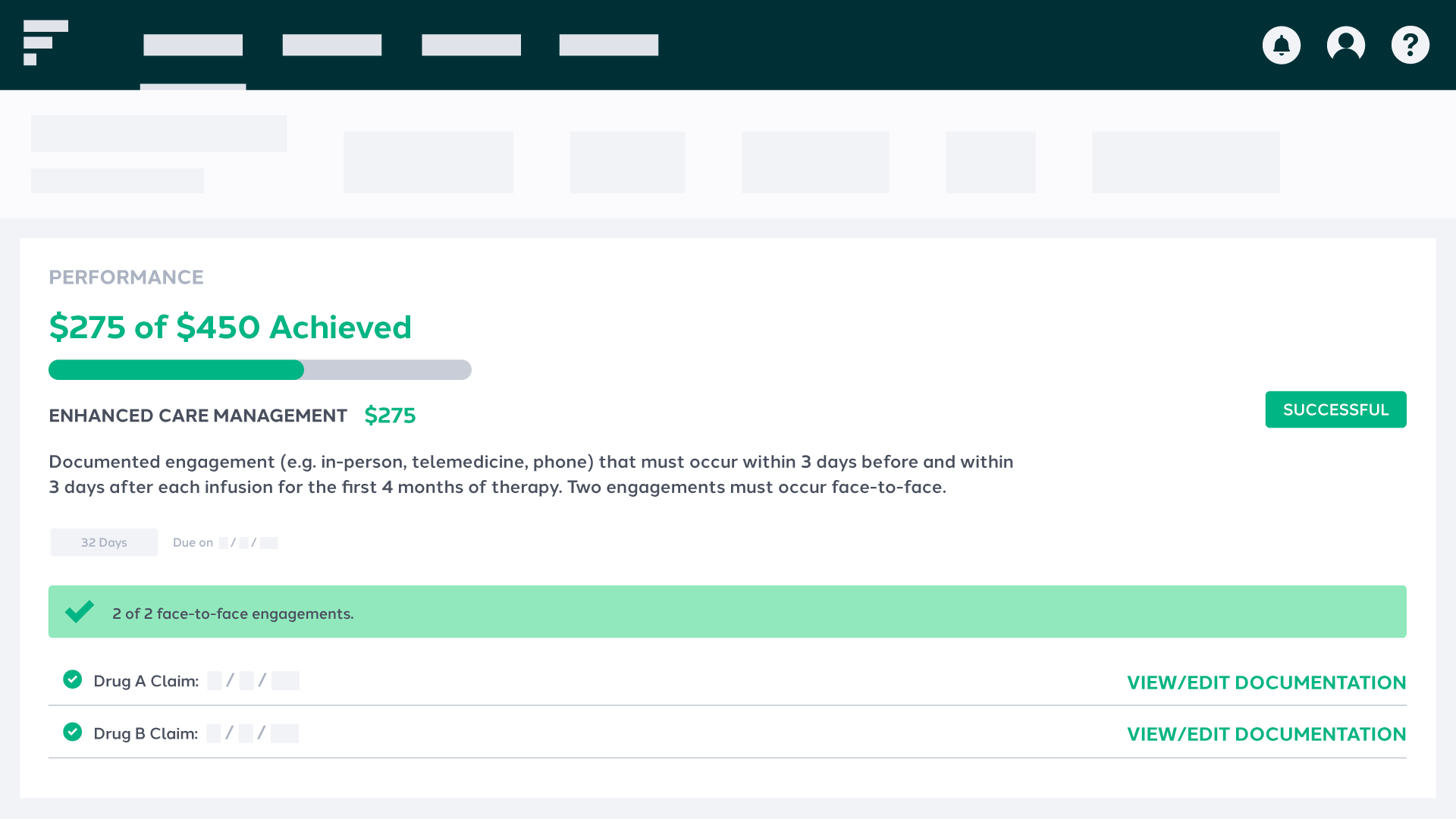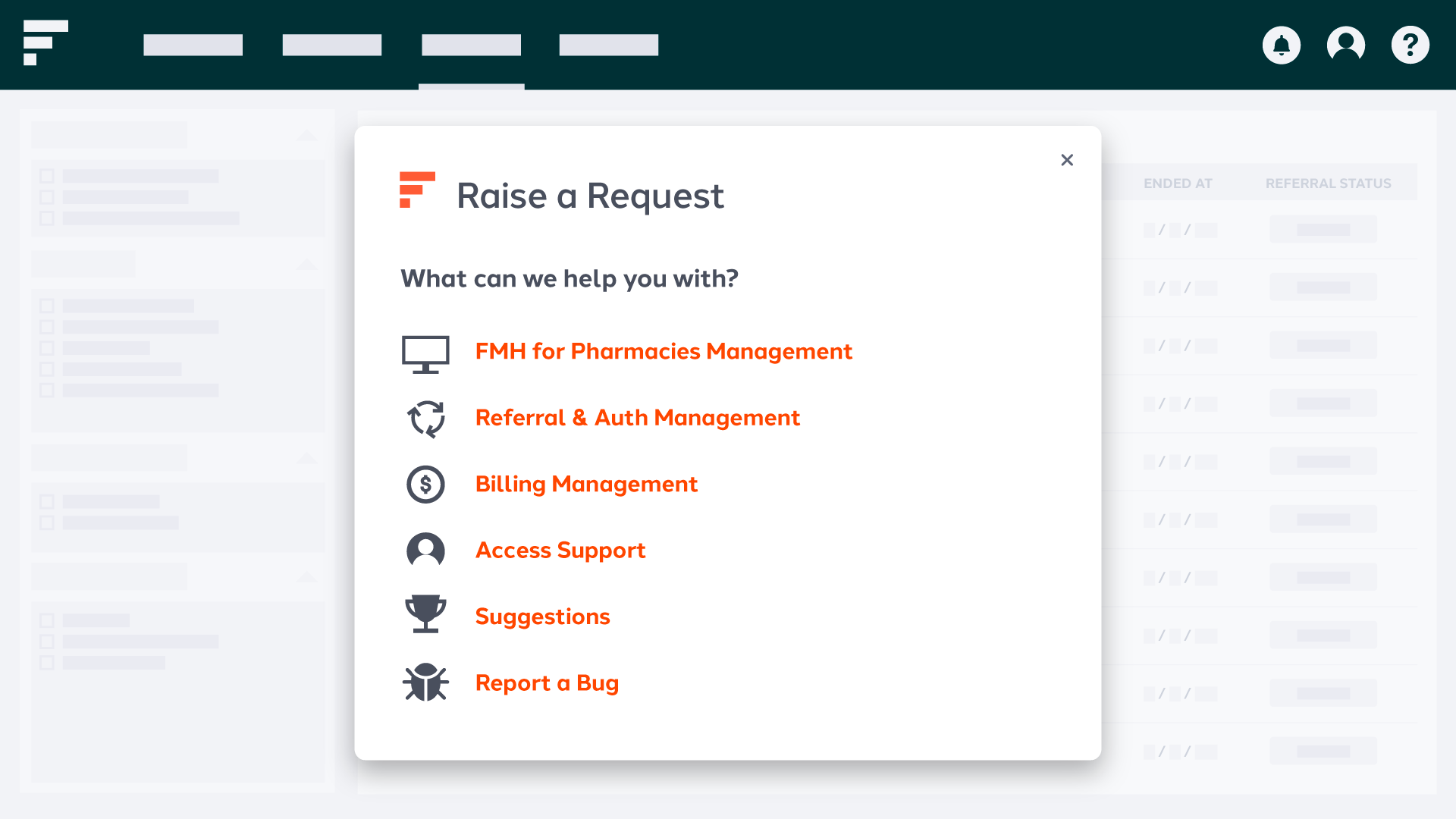 See authorized referrals
Gain fair access to payer-authorized referrals, and easily identify the opportunities best suited to your care and business models
Earn care incentives
Earn additional incentives, on top of the drug reimbursement itself, for providing high-value care to patients
Count on transparency and accuracy
Have the full support of an unbiased partner who ensures transparency and accuracy across referrals and reimbursements
About Free Market Health
Founded in 2019 and headquartered in Pittsburgh, PA, Free Market Health supports forward-thinking payers and specialty pharmacies of all sizes who need to operate in a complex and opaque market. We empower all stakeholders to optimize resources and maximize opportunities while focusing on the most important stakeholder of all: the patient.